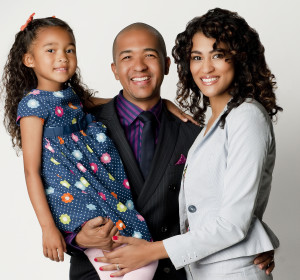 Have you ever yearned for something greater than what was in front of you, but had no idea how to achieve it? That was me a handful of years of ago.
I had just given birth to my oldest daughter and like so many new moms, I was dreading the day I had to go back to work. My something greater at that time, was to be home with my daughter while still earning an income.
I found a job working from home in the health and wellness industry as an independent rep, and thought I had struck gold! I could make my own schedule and still care for my baby girl. A win-win, right? Well, not exactly.
I made enough money to quit my 9 to 5, but working from home was more demanding than I thought it would be. As it turned out, I didn't do much working from home at all. My days were spent driving around in my car, doing home parties and showcases to sell the product. I was consumed with work and any dreams of having quality time with my baby quickly faded away.
I knew there had to be a better way, so I started researching how to grow my business online. I was active on social media and studied how to use it to save myself some time and still make money – all while actually working from home. As I applied what I learned, the results I saw were incredible.
I tripled my income by leveraging the power of the internet and social media, enabling me to create the lifestyle I'd been hoping for all along. Seeing my success, the people around me started to ask how I did it. Before I knew it, I was teaching others everything I knew about social media and digital marketing, and my career as a tra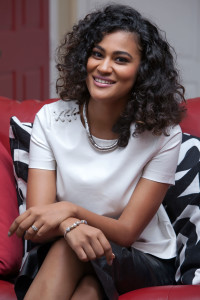 iner officially began.
Since then, my ability to break information down into simple and practical terms has become my signature skill set as an award-winning trainer and speaker. I've worked with an amazing roster of clients, from small business owners to prestigious organizations like the Los Angeles Urban League. Large or small, helping my clients pursue their something greater and see increased visibility and profits through authentic marketing brings me so much joy.
Some other cool things I've been blessed to do is collaborate with major brands like Staples and Acura, and be featured on the OWN Network, The Female Entrepreneur Association, and The Huffington Post, to name a few.
The best part of what I do is that everything is done on my own terms. I'm able to impact lives and earn a generous income, while focusing on what's most important to me: my faith, my family, and my freedom. Now that's a true win-win!
.

Awards
2014: "Mentorship, Entrepreneurship and Leadership" Award from El Camino College
2014: "Woman Of Distinction"  Global Summit Award from the The Women's Information Network
2015: "Iconic Queen Award" from master leadership coach Tara Travis
2016: Constant Contact Allstar Award
Official Bio
Natalie Gouché is a social media and digital marketing expert who helps corporations and small businesses increase their reach and profits by leveraging the power of the internet. A savvy entrepreneur with over ten years of experience in business, she is known for a results-based, no-fluff approach to her work as a coach, trainer, and speaker.
Natalie is the first choice among brands who desire to connect with their audience and market their product or service to them in an authentic way. Notable brands such as Staples, Bentley Mills, Acura, and Constant Contact have sought her out for training and collaboration. In addition to hosting her own sold-out workshops and events, she's also an in-demand speaker at colleges and universities, such as California State University, Dominguez Hills, Pasadena City College, and Los Angeles City College.
For her proven track record of success and dedication to her craft, she has received the Mentorship, Entrepreneurship, and Leadership Award from El Camino College, and was named a Woman of Distinction by The Women's Information Network. A short list of press features include the OWN Network, the Female Entrepreneur Association, The Huffington Post, Redbook Magazine, and Madame Noire.
Natalie's honest and relatable personality, matched with her passion for teaching, makes her the true definition of servant leadership. She's built a thriving community on and offline and is a celebrated voice of authority in her niche. She resides in Los Angeles with her husband and their two beautiful daughters.
Natalie has been featured in: