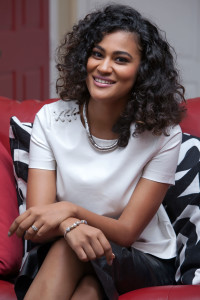 Natalie Gouché is a social media marketing trainer based out of Los Angeles, California. She uses her expertise in marketing to help others master the new age of communication.
In 2008 Natalie started her career in social media as a frustrated small business owner looking to expand her global reach. She used social media to attract customers, grow sales in her health business and brand her name. In less than 6 months Natalie was able to quit her corporate job and triple her income using only online strategies.
In 2010 she founded L.A. Social Media Trainer Inc. and decided to train and empower others on how to effectively use the social media-marketing platform to grow their businesses. Today she can be found around Los Angeles speaking and teaching, doing webinars for her international clients and hosting her signature program called Market My Vision: The step-by-step course for solopreneurs to learn how to authentically market their business and profit, solely using social media.

Awards
2014: "Mentorship, Entrepreneurship and Leadership" Award from El Camino College
2014: "Woman Of Distinction"  Global Summit Award from the The Women's Information Network
2015: "Iconic Queen Award" from master leadership coach Tara Travis
Who is Natalie?
Okay, now that I'm done talking about myself in the 3rd person I can give you a little more background that makes me qualified to work with you. I'm a wife and a mother so trust me when I say I understand that most of you reading this probably have a family and crazy schedule and  for that reason, my sole job is to show you how to make social media work for you without taking up all of your time while still being super, duper profitable. I'm here to help you get you results.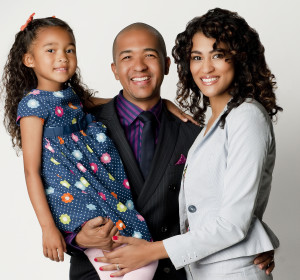 I will never recommend something to you that I have never used myself or with one of my clients. All strategies are tried and true. No "text book" stuff here – all 1st hand success.
FYI
I am a former professional model so I love working with the fashion, beauty and entertainment industry and I have a very hands on and creative approach.
I quit my corporate job and tripled my income working from home with a nutrition company so I know how to market the heck out of the health and wellness industry, not to mention it's a lifestyle for me as well.
I am a coach who loves what I do down to my core and I whole-heartedly understand exactly where other coaches, consultants and service providers are coming from. I know how to help them attract their ideal clients and continue to do what they love without feeling chained to their clients and projects.
I only work with passionate and committed entrepreneurs. No" half stepping, I kinda like what I do, just in it for the money" type of entrepreneurs. They've got to be totally invested in their business and purpose driven. Got it?
Natalie has been featured in: