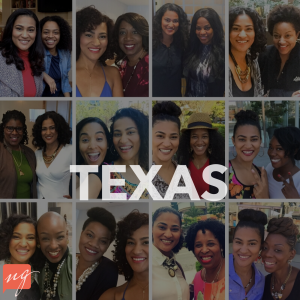 So…who is near Plano, Texas? 🙂
I will be out there Jan 22d – 24nd. I was out about 8 months ago and hosted a small meet n' greet on my free day and it was great getting to meet internet friends and event some clients I never met in person before. I'm doing it again!
Here are the details for the meet up on Jan 22:
When: Sunday, Jan 22nd @ 4pm
Where: Hampton Inn & Suites Lobby
2813 E. President George Bush Hwy
Plano, Texas, 75074
CLICK HERE to join the list to be updated if anything changes.
Private 1 on 1 coaching
I am also opening up open up space for 1 private full day coaching intensive and 2 power sessions (2 hours).
APPLY FOR 1 ON 1 COACHING IN TEXAS
Now most of you know, I live in California, and 90% of my clients opt to fly out to CA to kick off our coaching relationship (while the other 10% do virtual).  I'm so humbled and extremely blessed to have built a business that creates demand and value to the point where clients fly out to work with me 1 on 1.  And quite honestly, I'd love to show you how to do the same too if that's what you want to do.
Since, I'm coming to Texas you can save on airfare, hotel and other travel accommodations that my personal clients have to take care of.
What I'm saying is, "TAKE ADVANTAGE OF ME WHILE I'M COMING TO YOU!"
Was that loud enough? Lol
No but really on a more serious note…
If you're a service provider who is tired of:
Pricing yourself too low and undercharging your worth
Feeling unorganized with your packages and programs
 Using every new social media site and trend only to feel frustrated and overwhelmed
Getting NO clients (or even qualified prospects) from your online efforts
And you're:
NOT interested in the number of followers you have but rather the income that comes from learning how to monetize your social media connections
Ready to finally attract the RIGHT clients who know your worth and are happy (even excited) to pay for your services
Looking to structure your marketing and EASILY book clients in a more streamlined, step by step way
Let's do it! I have a proven track record for helping my clients get massive results in 30 days or less!
I'll also say, I have helped many of my clients reach a 5 figure monthly income doing what they love while changing their communities for the better through their services.
So why not you? Why not now? We are in June 2017 and if you're readinG this you probably told yourself, "This is my year!" Time to put action behind those words.
APPLY FOR 1 ON 1 COACHING IN TEXAS
Feel free to read some stellar testimonies here.