I love bringing my daughter to events with me. She gets to see her mommy in action and also get first hand experience running a business and interacting with people.
While at the #BBWR2016 mixer (where I did the keynote) she did a little video promo for the upcoming conference this Saturday, Dec 10th in Los Angeles.
Get $10 off your ticket by using code BUDDYPASS at http://www.bbwr2016.eventbrite.com/

I'll be hosting the "Family Business Success" panel at 11:30am and the "Unapologetically Me" panel around 1:30pm. I'm pretty excited!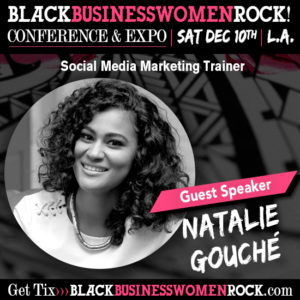 Hope to see you!