I love full circle moments. When I first started my social media training and coaching company, Mikki did my make up for my headshots. We have stayed connected and watched one another on Facebook while silently cheering each other on.
I remember when she opened her Lash shop in Los Angeles, I felt proud to know her. Then she was featured on Shark Tank, then Vogue (and more) so when she came to me for coaching I was thrilled!
This woman is ridiculously brilliant and talented. She has an amazing story to tell (I'll let her tell it in due time) BUT I am overjoyed to be able to support this powerhouse woman.
We had the wonderful opportunity to meet last week for our full day intensive to kick of our 90 day coaching relationship. All I can say is WOW! What a day (in a good way)
She is the first client who opted to not take lunch so she could soak up all (I mean every bit of) the info I was sharing. She wanted that additional hour; I was honored to give it to her. We had snacks on deck so it was all good lol. 🙂
Here is what she said about our day together. 90 more to go Mikki. Let's do it!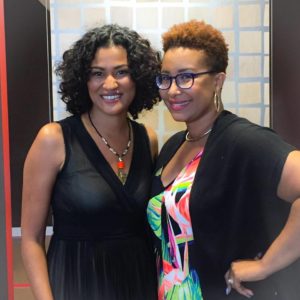 "My biggest problem was narrowing down my service. I have all of this technical experience in my field (that's easy) but you helped me bring in my ultimate goals – freedom to be able to have a life not tie myself down to working 7 hours in a shop.
The stakes are high. I'm excited about this (new business). It's something that will help me monetize all of my info!
During our coaching I learned the process to getting clients from social media. Knowing the process was huge!
You can try and come up with this stuff yourself but you have the proven formula and experience. Paying for your expertise to be put me on the right path is invaluable! I'm super excited to move forward.
I'm going to be able to start getting clients (with my new business model) and I'm going to do what my coach tells me to do! I'm excited to see what it feels like to work with my clients.
You're amazing! I definitely value what you have put into this program." – Mikki Bey