Midyear Marketing Check Up Class
[Los Angeles June 29 @ 12pm] @ LAX CoWorking. Join us!
RSVP at no cost: http://bit.ly/MidyearLAX629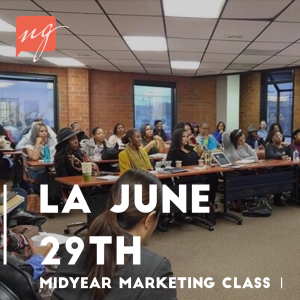 This class will shine the light on your midyear marketing goals and help you identify how to move forward productively in the last 6 months of the year.
We will cover:
1) Creating a consistent marketing schedule
2) How to create an editorial calendar
3) The difference between goals and objectives
+ Network with fellow Los Angeles business owners
Register here http://bit.ly/MidyearLAX629 and tag a business buddy. Don't come alone now!
Can't make this one? SIGN UP BY CLICKING HERE to stay in the know for other classes in the Los Angeles area as well as webinars!