Last week was pretty freakin' phenomenal
I had 3 in person events in the last 5 days and I loved every moment of it. As a social media coach and trainer, I also love the Internet but truly there is NOTHING like connecting with people in person. It deepens the connection I have to the people I serve and it's fulfilling see fruits of my labor up close and in person.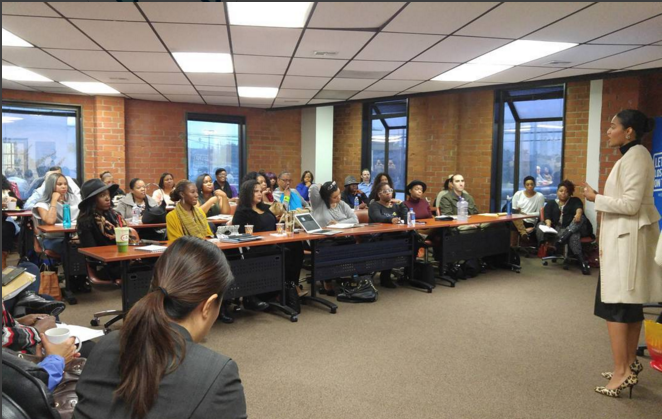 Last week we packed a room out (in the rain mind you) in Los Angeles. If you know anything about L.A. folks, they act paralyzed when it rains lol. But nonetheless, they filled up the room with raincoats and umbrellas eager to get the info I was sharing.
When I asked how many people heard about the event via email about 90% of them raised their hands!
Which is exactly why I'm hosting a complimentary webinar on "The Power Of The Inbox in 2016." You can register by clicking here.
See, I'm not worried about what new social network pops up. I'm sticking to email always. And I'll tell you WHY in this webinar as well as show you how you can maximize email to get clients regardless of what social network you're using. Cool?
See you Tuesday, Jan 12th at 6pm PST (Cali time).