This photo brings me so much joy! I think "QUEEN" when I look at it. Merissa V. Grayson, Esq., thank you for choosing me as your #SocialMediaCoach. I can not wait to see how you step it up after our VIP intensive yesterday!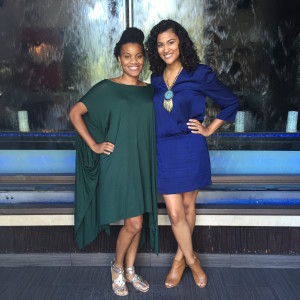 [Merissa's Testimony]
"I learned how to take my story and really help people understand how I am qualified to fix their mess, in addition to how to use my story to create different types of compelling content for social media.
In my VIP Intensive coaching with Natalie I also finally learned how to operate Facebook ads. I was trying to figure things out on my own! The amount of time we spent during our coaching is going to save me so many hours because I would have tried to look for it myself and so far, I wasn't getting the results I was looking for.
I expect to be able to reach a more targeted audience that consists of my ideal client and people looking to make the changes they say they want to make. The best part about that is, I can charge higher fees, have more time for my family and more resources to contribute to my ultimate goal to be the leading expert in my field.
Working with Natalie is absolutely awesome, it's worth every cent, every dollar. Even better than it expected!"
———
P.S. Are you reading this and saying to yourself that you're tired of trying to figure it out on your own? Are you ready to invest in yourself and skip the costly mistakes that come from no guidance, clarity or direction? I'd love to coach you! Apply for a complimentary call here: http://bit.ly/SocialSDC