I guess I shouldn't be too surprised that not even 24 hours after my full day coaching intensive with my new clients, AO Organizers  emailed me with all of their homework DONE. You hear me? DONE! They didn't wait until our follow up meeting a week later. They organized my notes and 90 day plan and went to work. I love action takers! (Update: In 1 week they increase their Facebook "likes" by 4X." Talk about results!)
[What AO Organizers said]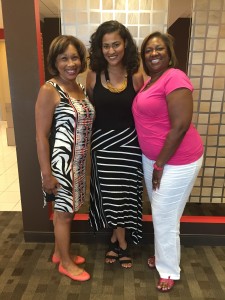 "One of our biggest challenges was not knowing how to set pricing, fully express our value and how to describe ourselves in a way that evoked emotion and attracted our ideal audience. We had a creative block when developing content for social media and we didn't know how to move forward with communicating our true message.
Natalie's coaching was kind of like teaching a 2 year old how to speak – taking them from tantrum to effectively communicating. She helped us dig deep when we had only scratched the surface of what we really offered. We now have so much more to go with, so much more meaningful language, wording and compelling content.
Before working with Natalie fear was also standing in our way and lack of knowledge in regards to Facebook marketing and ads. After our VIP day we walked away with so much know how. Just learning those FB ads was huge!"
P.S. And if you want to take Christine's and LaDonna's advice about contacting me now. Just fill out this application. I'd love to do a complimentary Social Success Discovery call with you to see how I can help you get moving and get results.