Tired of the typical "networking" events?
 
On Thursday, August 28th @ 6pm indulge in thought provoking conversations and high caliber networking at "Queens Night Out". This an all-inclusive – powerful, sophisticated and fashion forward evening, filled with complimentary pampering from elite estheticians, nail technicians and hair stylist.
Nicole Miller  be providing gift cards ($1,500 in value), and discounted rates on all store items including their Summer/Fall Collection…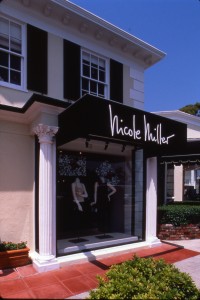 And last but not least, I will be the guest speaker for the evening. I hope to liberate the room with invaluable knowledge about owning my own business while thriving as a wife and mother. It aint easy, but it's doable. With your families and crazy schedules, my purpose is to show you how to make your work, work for you… all while staying FLY!  
CLICK HERE TO REGISTER
Early Bird $15
Regular Price $20