I used to hate ads when I was browsing the internet or meddling on Facebook but NOW I take note on what catches my eye and WHY it does. You see, the big brands give us clues on how to market at our level and we need to pay attention!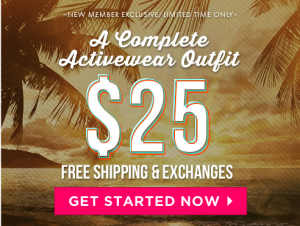 What's that saying? "It's okay to be a copy cat, just copy the right cat!" I Love that!  Now clearly, I'm not into plagiarizing and I always put my spin on things. I recommend you do the same. So if you have a business, I urge you to pay attention to marketing strategies larger brands use to create a buzz about their brand. You can do the same thing on a smaller scale.
Here are some tools you can use to create an ad similar to Fabletics:
Facebook Ads – Start small
Lead Capture Pages – To capture email addresses
Email Marketing – To market to those email addresses
Ad Graphics – Cheap $5 graphics (now if you can pay more certainly do!)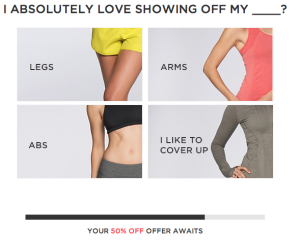 Take a look at the video below and get some ideas for ads for your small business
Share your thoughts in the comments below!
xoxo
Nat