Tonight I have a webinar for #RockYourEvents Event Marketing Workshop (which I'm very excited about may I add) and I noticed when I sent an email off to the registrants almost 30+ emails bounced. Now, I watch my email marketing numbers very closely so I know when something isn't right. I called my email provider and they informed me that Yahoo (and supposedly a few more email providers) have a new policy that is shaking things up in the email marketing world. In plain terms, they may not be delivering your email blasts!!! Yes I put three exclamation marks on that sentence because it's just that damn serious. Especially when I have a webinar  and need to correspond with the attendees. Uggggh! You can learn more about the webinar happening tonight by clicking here and check out the video recap below.

So here is what TechWorld said about the Yahoo issue. You can read more >>HERE.
"In an attempt to block email spoofing attacks on yahoo.com addresses, Yahoo began imposing a stricter email validation policy that unfortunately breaks the usual workflow on legitimate mailing lists."
They go on to share:
"Over the weekend Yahoo published a DMARC record with "p=reject" essentially telling all receiving email servers to reject emails from yahoo.com addresses that don't originate from its servers, Levine said. While this is a good thing from an anti-spoofing perspective, it raises problems for legitimate mailing lists, according to the email expert. So users of Gmail, Hotmail and other DMARC-enabled providers will not only fail to receive messages sent to the mailing list by Yahoo users, but will flood the list with bounce messages, risking to be bounced off the list themselves, Levine said. The email expert recommended that mailing list operators suspend the list posting rights of yahoo.com users and ask them to re-subscribe to their lists with accounts from different email providers."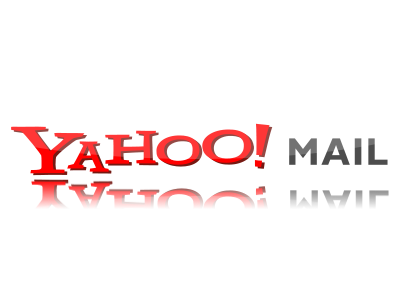 Now I don't necessarily recommend having people unsubscribe then resubscribe to your list because that can cause issues in itself… BUT I will be keeping a close eye on this story since I know it affects so many of you entrepreneurs. For now I am going to hold off on sending emails and see how this unfolds. I will keep you updated okay?
P.S. And yes even with the Yahoo (and other) email issues, if you register for the event tonight you have to pay via paypal so when I get that notification I can email you directly with the info to the live webinar + the recording tomorrow. HA! This email mishap won't stop Mrs. Gouché 🙂
P.P.S. In the meantime ask your peeps to add your email address to their address book. When or if this turns around, at least that will help.