If you aren't using email marketing yet, Cyber Monday (plus the deals below) are a great reason to start for less than $10 bucks! I can't tell you how many tens of thousands of dollars email marketing has helped my business generate. That's why I continue to use it.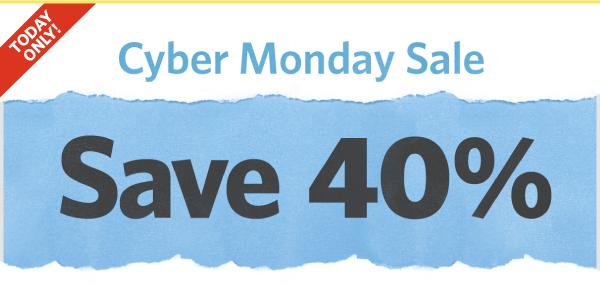 When you get email marketing with Constant Contact today you get:
#1 A FREE Website Email Match (valued at $199)
#2 A FREE email marketing coach (valued at $299) 
#3 A FREE 3 point evaluation on your email (if you send your 1st email within a week) so you start off on the right track with your email marketing!

Already have a free trial? Buy Now and enter Promo Code: CM2013SP at checkout. (This Code just got extended until Dec 3rd ONLY)
This special ends at midnight EST (and so do the bonuses) so jump on it!
Happy Cyber Monday (and Tuesday)!
Nat