I had a blast with you ladies this past weekend for #RockYourEvents in Beverly Hills. I appreciate you and loved meeting all of the new faces!
As always I am humbled by all of your great feedback. 🙂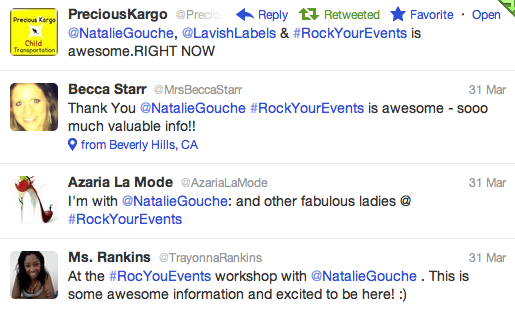 It always makes me smile to know I have given my students something valuable to take home and put into use right away! (You are going to start using the stuff NOW right?)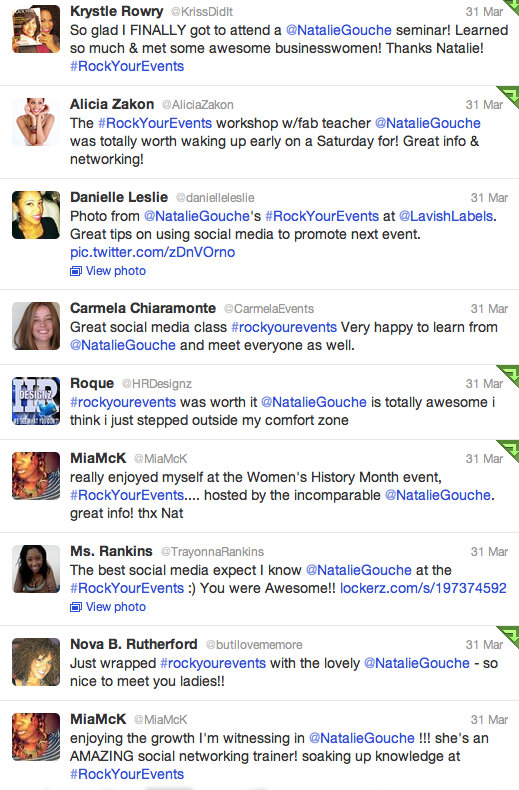 The recorded broadcast, video tutorials, follow up cliff notes and bonus "workshop template" to getting free venues are all included in the #RockYourEvents package for $34.99.
Below is a sample video tutorial. Want MORE of the strategies like this? Purchase the package above!