Calling all professional, chic and savvy businesswomen: In honor of Women's History Month I am hosting an all ladies workshop entitled "Rock your events" in Beverly Hills (you can also watch online). I'm so excited to have the workshop Lavish Labels Borrowed. Join me there or watch online!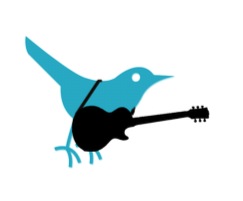 At this workshop you will learn:
The main social media sites to use to promote your events
How to effectively craft an email to get ticket sales
What kind of videos to make to attract your target audience
How to engage attendees before, during and after the event
What to do to get to get enthusiastic brand ambassadors sharing your events
What you can expect:
 Networking with other fabulous female professionals
 Raffle for a free training/consultation w/ Natalie valued at $150
The chance to view chic and affordable designer fashions at Lavish Labels Borrowed
A REAL knowledge of how to promote your events after you leave this event
$25 Gift Certificates to purchase to Lavish Labels Borrowed (worth $50)
Use code "irock" and get $5.00 off!
P.S. Want to make money promoting the event?
Sign up HERE
(you don't even have to attend or live near) 🙂 Pretty cool huh?