Let's cut to the chase! We keep hearing about social media this, social media that; Bottom line, you want to know how much you can really make using these free sites right?
I have a formula that works for most businesses. Understand that it varies but the point is to show you how to get more clients with less than 15 minutes a day using social media. You're either in one of two places:


You are spending no time connecting with quality prospects using social media


You are spending way too much time fiddling around with these sites trying to get new clients
Which one are you?
Let's get one thing straight: Social Media is LOW COST it's not NO COST because you have to spend time using it. Time is the most valuable thing you have and you can never get it back!
See the video below to get the ROI formula. Call me for a free customized plan to get you more clients. That's right I'll spend some time with you coming up with a custom plan to most effectively spend 15 minutes a day using social media.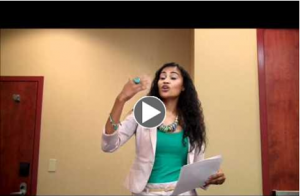 P.S. Tired of sending your clients to YouTube only to have them watch your video then view your competition right after? Start using private video emails and video channels like the one above for less than $15 bucks a month. Click HERE and use ID# 241558 to purchase your video package. It's time you stop giving your competition business!
Questions? Call me 213.394.5973