Do you need a video/commercial for your company or brand? Partner with Mogul Mom for a perfect marriage of video marketing and your product!
You get a professional seasoned Model/Host (Why ME of course), a professionally cut commercial, photoshoot and exposure to the global networks of myself,  Wealthy Minds and The Billionaire P.A. I'm talking Social Networks, Video Channels, Email Blast etc.) Does it get any better than that?
Here is a sneak peak of one of the photos from the shoot. Visit Domestic Diva Designs for more photos www.DomesticDivas2010.com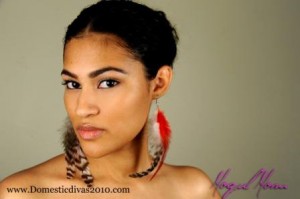 Check out the video that produced/directed by WEALTHY Minds for www.DomesticDivas2010.com
Give me a call and let's do one for you!