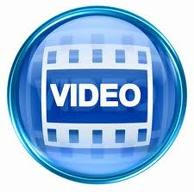 Are you using video for your small business? Join me on Wednesday the 29th and learn video techniques to bring in business for the New Year.
Video: Goes viral quickly, allows you to introduce yourself/product/industry etc, adds a personal connection, builds trust/relationships and can send your site massive traffic!
Over 90% of all businesses & websites ONLINE will eventually have some type of video message. Don't miss the trend. This = MILLIONS of potential clients!
If you have not signed up for my mailing list please do so I can send you the webinar info. Sign up here –> http://bit.ly/NatMailList
See you Wednesday @ 6pm pst. Please share with your friends!